Known locally as La Fiesta Del Cielo and taking place in June, Los Alcazares Air show 2019 will return to thrill the crowds. The air show is in commemoration of the centenary of the aerodrome of Los Alcazares.
Los Alcazares Air Show 2019
Featuring international teams of civil and military acrobatic aircraft from Spain, Belgium, France and Italy performing a variety of thrilling stunts. The skies will be filled with the chest thumping roar of jet and propeller engines and the evocative smell of high octane fuel.
The team opted to do shows in Gijon and Malaga in 2017 but will return to Los Alcazares in 2019. This years air show is going to be extra special than previous years. 2019 sees the celebrations for the 75th anniversary of the Air Academy.
Los Alcazares Air Show Dates 2019
The air show returns to Los Alcazares in 2019 on the 9th and 10th of June. This promises to be a spectacular show like no other here.
Please note, even though these dates are now confirmed, the air show format may be different from below.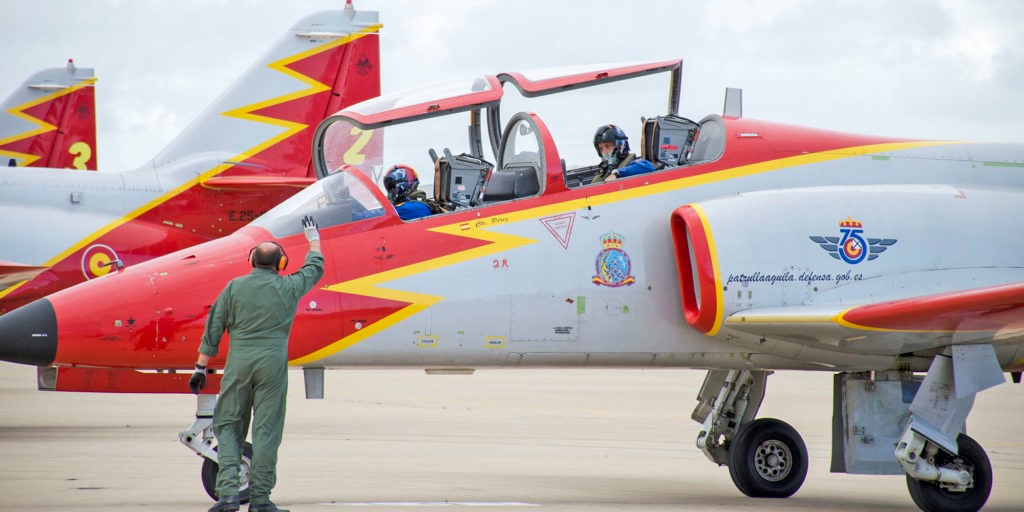 9th June Sunset Air Show
The sunset air show is a fantastic combination of top class air acrobatics accompanied by a dazzling firework display taking place between 10:00 am and 17:00 pm with manoeuvres from Spain's Patrol Paratroopers, Belgian Air Force F16's, Pioneer Team of Italy and Patrol Reva of France.
10th June Sky Festival
A morning and afternoon of daredevil performances from top teams and pilots taking place between 10:00 am and 3 pm. Held along the bay of Los Alcazares between the Yacht Club and High Performance Centre.
The Los Alcazares Air show 2019 promises to be a fun weekend for all the family with a whole host of great stuff to do including a jet flight simulator, services, amenities, food and drink.
For further information on the Los Alcazares Air show 2019 call : 968 575 047.
Primary source: Spanish Costas & Islands