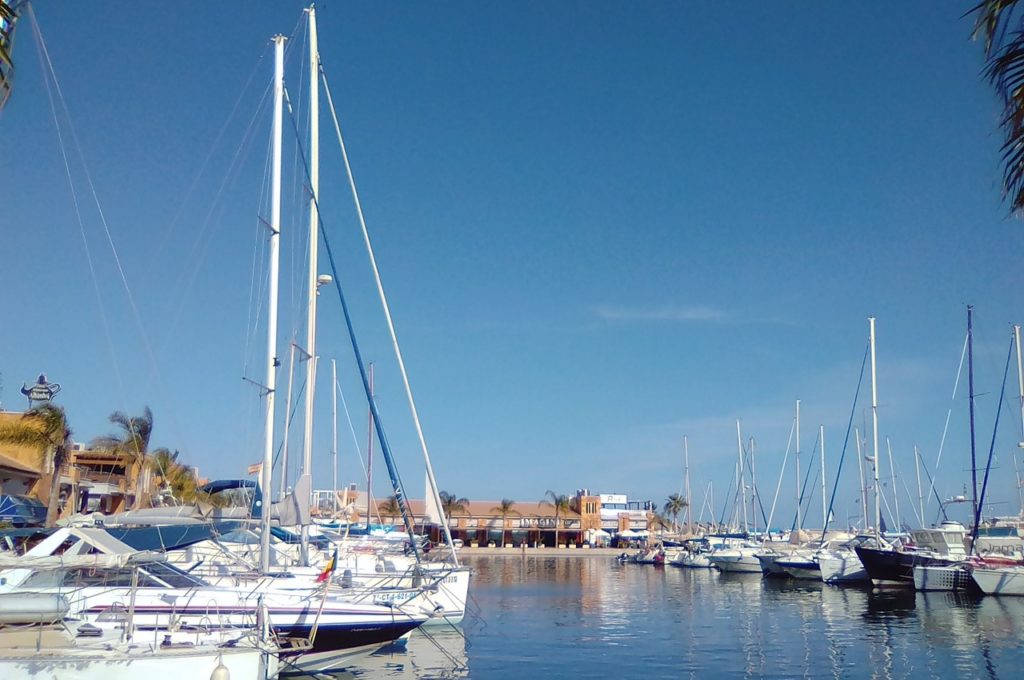 The bay of Mazarrón stretches over 35 kilometers of coastline and consists of the villages of La Azohia, Isla Plana, Puerto de Mazarrón and Bolnuevo. These localities are all part of the municipality of Mazarrón which lies a few minutes more inland.
There are many archaeological sites within Mazarrón from the Cabezo de Plomo, inhabited 5500 years ago, to the Phoenicia boats discovered in the bay of La Isla and the remains of the Roman Salt Fish Factory, and many natural sites of interest such as the Erosions in Bolnuevo and Sierra de las Moreras.
The area boasts a wide variety of beaches to suit all tastes. At Puerto de Mazarron the beach goes along the boulevard (Paseo Maritimo) and the marina and offers everything from bars and restaurants to shops. On the other hand are the natural beaches which offer peace and tranquility even in the height of summer.
Despite its popularity, there is no mass tourism and the area and towns retain their typical and charming character. This makes the Mazarrón a great proposition for a second or permanent home.
Beaches
From east to west, the beaches run from La Azohia, to Isla Plana, Puerto de Mazarrón and Bolnuevo at the other side of the bay of Mazarrón.
La Azohia and Isla Plana are small villas with a typical, tranquil atmosphere. Some great snorkelling beaches can be found here.
The busier beaches are found at the town of Puerto de Mazarrón. These are wide sandy beaches ideal for families and throughout the summer the municipality organizes various activities such as gym classes and Zumba.
Bolnuevo offers are very long and wide beach and is famous for the erosions landmark.
Golf
The Costa Cálida is often described as the European home of golf, and rightfully so.
There are several great golf courses near Mazarón:
Camposol
Hacienda del Álamo
Lorca Golf
Entertainment, Shopping & Leisure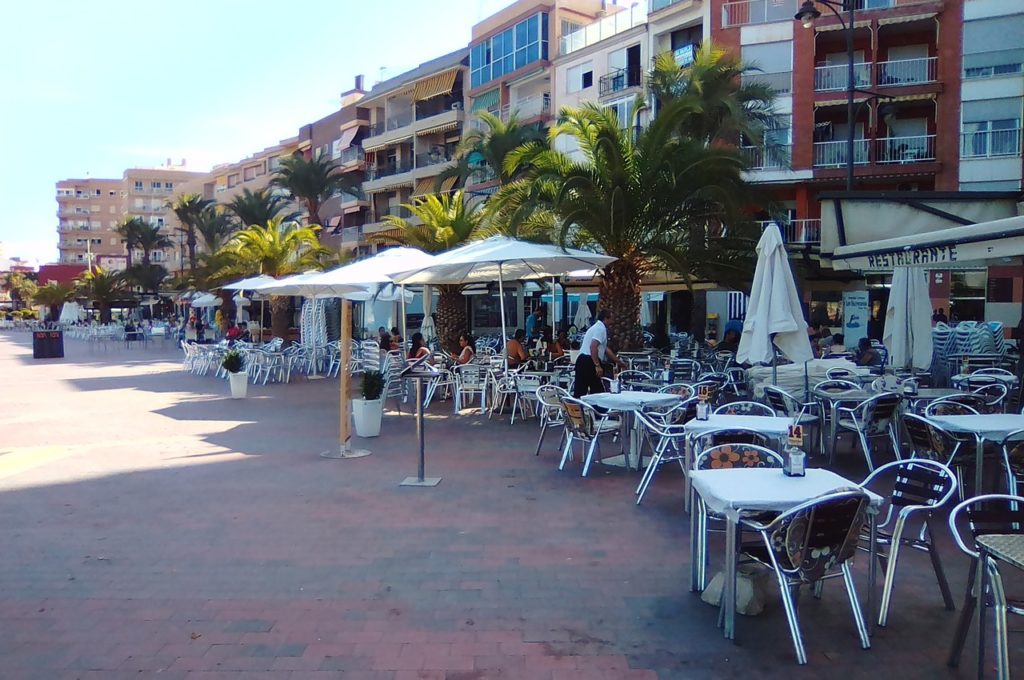 Puerto de Mazarrón has everything you need right in town; medical centre, supermarket and shops. The town has a great selection of Spanish and international restaurants and bars to sample the local dishes.
A visit to the indoor market is a must, this is life in Spain as it used to be.
The weekly outdoor market is on Sundays.
Properties:
We are please to offer a great selection of apartments and town houses in the Mazarrón area. For more more information, click here.
Nearest airports:
Murcia International (RMU): 30 minutes
Alicante (ALC): 90 minutes
Nearest beaches:
La Azohia
Isla Plana
Mazarrón
Bolnuevo
Nearest historic cities:
Cartagena: 30 minutes
Murcia: 40 minutes
Lorca: 45 minutes