Los Alcázares is a very pleasant town of 15.000 inhabitants on the shores of the Mar Menor and boasts no less than seven kilometres of gorgeous, sandy beaches.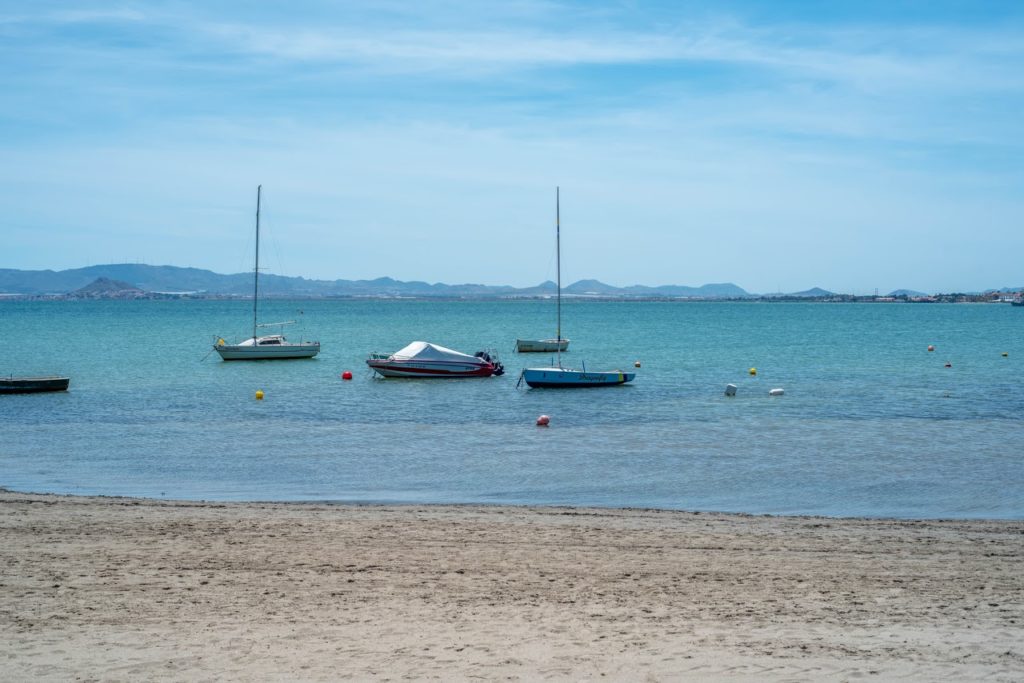 The town is located just 15 minutes by car to the historic city of Cartagena and less than 30 minutes from the airport at Corvera (RMU)
The name Los Alcazares comes from the Arab word for palace and refers to the holiday mansions that were once built in this coastal village even centuries ago.
Los Alcázares is a very healthy destination. Try the waters of the Mar Menor, famous for their therapeutic qualities, or enjoy a thermal treatment at the La Encarnación Hotel & Spa, which still retains the feel of an old, turn-of-the-century spa hotel; a unique experience.
Beaches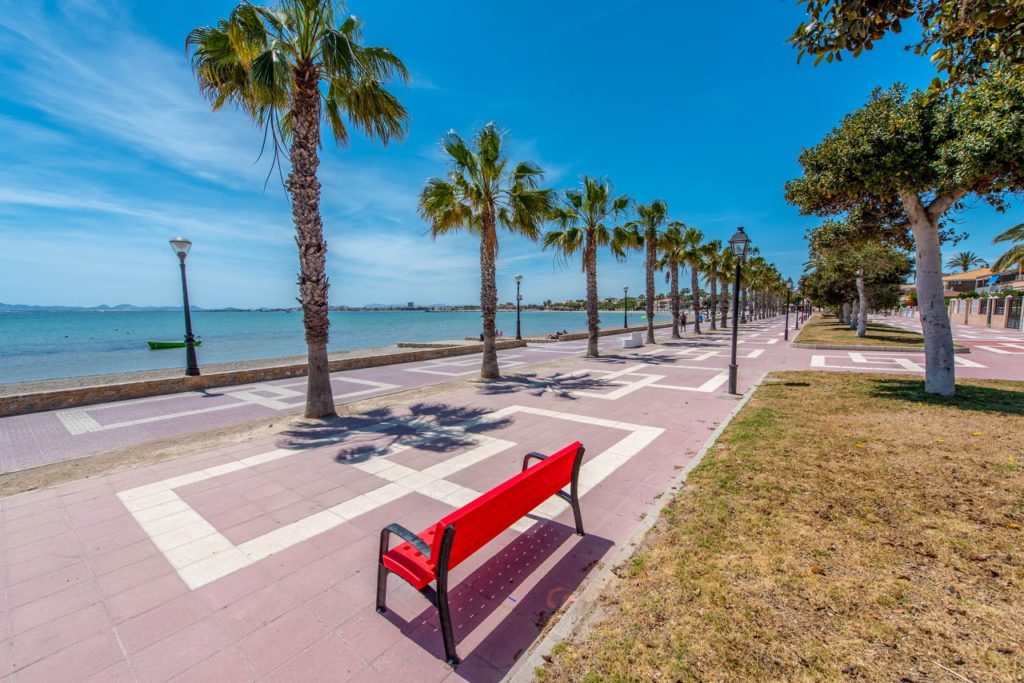 Los Alcazares offers its visitors no less than seven kilometres of beaches, all of them linked by a magnificent promenade ("Paseo Marítimo") which is equipped with footbaths, fountains, disabled access, sports & games areas
The beaches family friendly, as the incline is shallow, and the absence of waves creates a safe environment for children to enjoy the beach and sea.
If you like water-sports, there are activities such as sailing, windsurfing and kayaking, available all year-round thanks to the warm temperatures in the region.
Golf
The Costa Cálida is often described as the European home of golf, and rightfully so. Los Alcazares has three great golf courses: Serena Golf, Roda Golf and Mar Menor Golf.
A tremendous variety of golf courses can be found within 20 minutes from Los Alcazares.
Entertainment, Shopping & Leisure
That's easy. Los Alcazares has everything. Great bars and restaurants; from authentic regional cuisine to international menus. All the shops, boutiques, medical centre….. Everything that you can expect from a lively town!